About
Gold Coin Studios has a clear vision ... to build games that become player favourite go to content.
Gold Coin Studios is a new studio but definitely not new to casino gaming with well over 200 years of land-based and online experience, and 500+ titles launched across both markets.
The studio was established with talent from the land-based market and have hired in extensive online experience to create a perfectly balanced team ready to design and develop not just market leading, but market defining content.
The Creative Team, led by the CEO, are all passionate slot players that will create games for players.
Player fairness is paramount in all of our development philosophies.
Discipline in game design and math is the cornerstone, coupled with fantastic art & music and the best tech stack in the industry, to create market defining games.
Breadth of portfolio is key with a broad range of game design ideas and presentations … we will create games for all player types!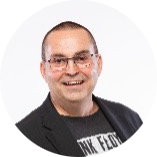 Note from the CEO, John Duffy
In my 30+ years in the gaming industry I have been asked the following question countless times:
- "What is your typical slot player?".
The best answer I can give is:
- "Your typical slot player will try the new games, but will regularly go back and play their favourite go to games".
The Gold Coin Studios goal is to create a portfolio of games that become player favourite go to games.
We have spent the time building the studio, our engine and game template, and we are now in full swing creating the next generation of games fusing the best of the land-based world and the online world together.